customer reviews
I received my Fishmas lamp from Chet at Reel Lamps! This thing is sweet. Great craftsmanship and great customer service when customizing. Check them out!

James L.
They make awesome fish oriented lamps and are great for Christmas, Mothers Day, Fathers Day and for the hard to buy people. They personalize it to your liking. Highly recommend!

Keith P.
Saw these awesome lamps at Kirkwood Green Tree Festival on Saturday and didn't buy one. I went back Sunday and got one! So excited to give it to my brother-in-law for Christmas. Thank you and good luck with the patent pending.

 

Trish M.
Great Product!! World Class Service and Professionalism. Don't settle for cheap "knock-offs" invest into the best! Reel Lamps is the original custom made fishing/outdoor lamp!!

Cutco Mike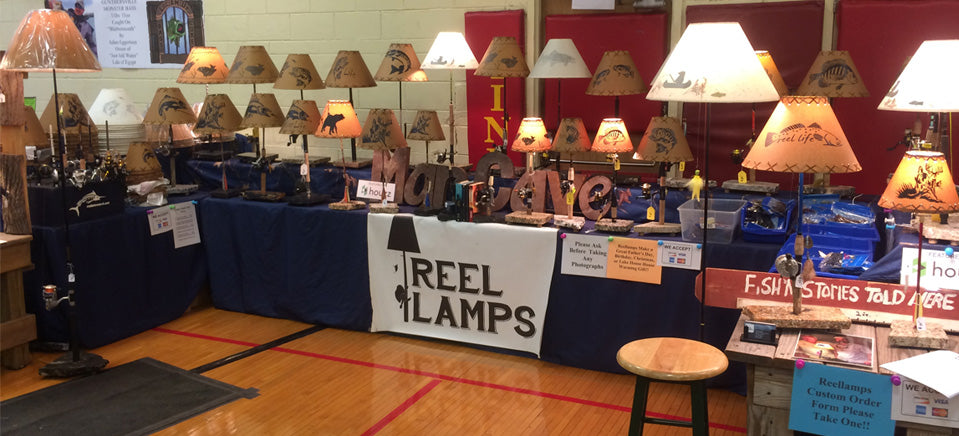 Multi-Lamp
Purchasing
2020 has been another great year for us as we continue to grow our business and manufacturing capabilities.
read more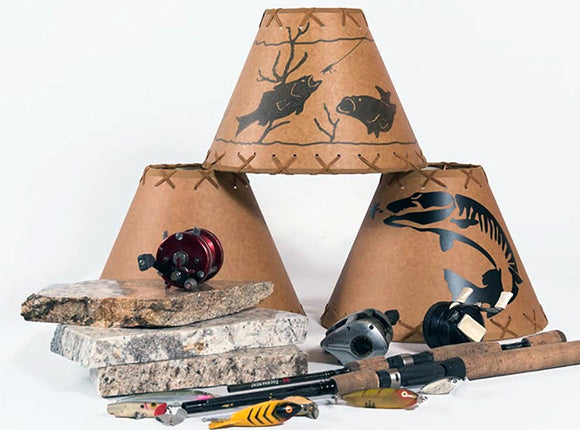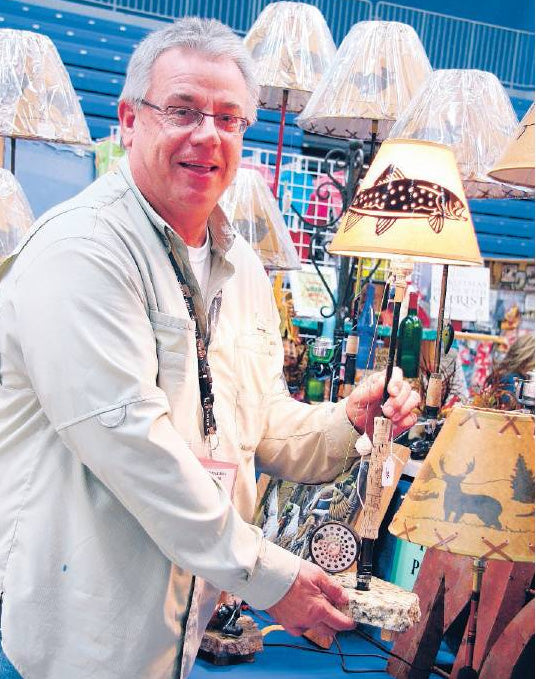 about us
Since 2012 Reel Lamps has been creating unique lamps for fishing enthusiasts around the world.

Reel Lamps is the perfect example of the old saying "One man's trash is another man's treasure"

Reel Lamps fishing and hunting lamps are created from fishing gear; broken rods and reels, old lures, and old granite scraps that are heading for the landfill. We take these old treasures and use them to create our unique lamps. Our lamps are enjoyed by anglers of all kinds, both freshwater and saltwater. We create lamps of all sizes for all uses. From floor lamps to night stand lamps, our lamps are created by hand and used in offices, living rooms, dens, and fishing and hunting cabins the world over.

We even create custom fishing pole lamps using your retired fishing gear to help you keep your fishing memories fresh. Look through our selection of pre-made lamps, or one of our Design Your Own lamps categories to see what we can create for you.
read more